An Offer for those interested in Toys
I own several domain names that have moneymaking potential that either don't have sites on them or the existing sites need to be updated or changed. ToyWish.com is one of these.


My ToyWish domain name is practically begging for a website promoting toys! Maybe there is a person somewhere reading this that could help fulfill that need.
Partnership Offer
To research, write content, promote site, with a goal of a decent income within 12-24 months.
ToyWish.com is a premium .com toy domain name. It is short, easy to remember, easy to spell, has the keyword toy in it, and is a great name to get attention of anyone looking for toys. In addition, I purchased the domain in August 2004 so it is a well aged domain. Such domains are often worth considerable money if it has the characteristics such as ToyWish.com.
With a nice logo, quality content focused on children's toys and toy reviews, I feel it offers great moneymaking potential if promoted effectively. With such a generic name it also offers the potential to be an authority site.
This type of domain name is difficult to find, and if you could find a similar dot com name, it could easily cost you an arm and a leg. I've never put a website on the domain since I've had it, always deferring to doing something else with some of my other domain names. Now is the time to put a website up so we have plenty of time to get content and promote it well, so there will be plenty of traffic come Christmas season..
This partnership idea is to eventually have a site generate an income of at least $6000 dollars a month or more, after 12 – 18 months. This is a very optimistic goal, and will require consistent, work on your part. I will help too. The ideal situation would be for the site to create a profit where we both average $3000+/mo. each. That would be a very good, fairly realistic, return on investment and effort required. But to do this the site needs to have quality, relevant content, and be promoted in some way(s). During the Christmas season and the few months leading up to it we can expect the site to earn considerably more money than normal, if promoted effectively.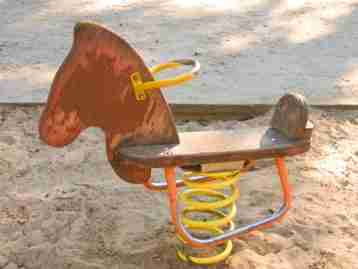 Forget all those ads of making easy money on the 'Net without work. It isn't true, unless you are lucky – and you cannot count on luck. I have tried many of them with no real success. I have wasted a lot of money and time buying some of those "too good to be true" online methods that promise huge profits. I definitely don't recommend it.
Realistically, I cannot promise you anything regarding potential returns a website might make. It will depend on the niche, how much competition you face, how good your keyword research is, whether the content on your site is quality content, how engaging it is for the visitor, how you monetize the site, how you promote it, and other factors.
WordPress Websites get my Vote
The website will be a WordPress site so the development costs will be low (not free). I have 9+ years' experience with WordPress sites so this will be a big help. You will have to put up a deposit/investment of $2500. There is a very slight possibility more money might be needed during the following 12 months. That will depend mostly if we can promote it effectively with little money and both of our own efforts. The deposit/investment is to show you are serious, have something to lose if you don't perform, and hopefully coach you to actually work on the site and be active in the social markets, i.e. Facebook, Twitter, Linkedin, and Google+1.
This will be a partnership where I would provide the domain name and hosting, host the site, do any technical work, external SEO, and maintenance. You would also be doing minimal SEO as you publish the articles and reviews or other content. I will also provide some of the content on a regular basis.
I would provide any money the site would cost (over and above half your deposit), if necessary. I can arrange to get new content for you to add to the site. We will limit content and promotion costs to half your deposit/investment. Aside from monetary requirements, you may also need to help with other tasks, such as locate appropriate
affiliate programs
, locate products to promote or sell, do keyword research, etc. Tentatively most products would be from Amazon since they have a huge assortment of toys and a premium program we could join. I am already an affiliate of Amazon.
You would be editor or co-editor unless the site was a store or other type of site not requiring articles or editorials. However, even if the site were an eCommerce type site, articles would be invaluable for reviews and other content because of the keywords the articles contain. Those keywords would help to get visitors to the site. In most cases you would effectively be running the site.
Experience Preferred, but not necessarily required
Experience is preferred, but not absolutely necessary. However, any experience you may have may speed up the project. I will teach you whatever you need to know and I have videos on how to do most things regarding WordPress. If I don't know something I can probably find the answer or get the information needed. I do have access to training materials, eBooks, software, etc.
I am only interested in someone who is very serious and who wants a website that has the potential to create a part-time, or hopefully a full-time income for each of us.
If the site is successful and you want to keep the site as your own, you may have the option to buy me out after 24 months with terms we both agree on.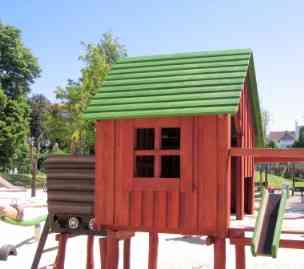 It's best if you are interested in the niche
Because there is work involved, it would almost certainly be best if toys are something you are interested in. There is heavy competition in toys because it is a lucrative market. A sub niche within the toy niche may be necessary in order to compete and have a good chance for the site to be successful.
Like for most things in life, if one likes the subject matter of a niche they will usually be more willing to do the work required, or put in more effort. In my particular case, however, I have way too many sites to do a good job on any one of them, so that's why I am considering a partnership using this aged domain name I've owned for many years. This cuts the cost way down compared to buying an expensive toy domain name. In addition Google (the 800 lb. gorilla of search engines), likes to see older domains and gives them thumbs up in their ranking system.
What would the site sell, if anything?
This is an open question at the present. The site could be an eCommerce store and sell toys. This requires generally a lot more money, in most cases, than we would have. However there is drop shipping that might work and reduce the cash outlay. A better option would probably be to be an affiliate and promote other stores products, notably Amazon and possibly other stores products. That requires the least amount of money because there is no inventory or storage costs, no credit required, and a lot of other advantages.
Then there's the big consideration of potential profits. There are at least two ways to go. One is to sell or promote low priced items, but there needs to be a LOT of traffic to make that worthwhile. The other is to only deal in high priced products with a larger commission, but that reduces the number of products and potential buyers. These things and more would have to be considered.
I had a suggestion from a think group I was in to make a toy wishlist site. Parents could enter their child's wishes for toys and the site would keep a list of those and suggest products to match the child's wish. The products would all be affiliate products where the parent could click the link and go to the store selling the product. If they bought the item we would get a commission. Such a site might be valuable year-round due to birthdays, Christmas, Valentines day, summer vacations, etc.
So what would the site sell? It would most likely be nothing, but would make its profit from affiliate commissions from the promoted items on the site being purchased. One has to be careful with this type of site because Google could consider it a "thin affiliate site" and they definitely don't like such sites. So if we have an affiliate type of site it has to have other content on it aside from just an image and some specs of the products. Reviews and other content needs to be on the site so it is not just presenting products and offering no other value to website visitors.
Being a Partner will Require Work on your Part!
Being a partner will require work on your part, in your spare or full time. So if you are not willing to work do not consider this partnership offer.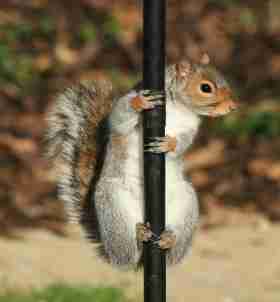 Like any business there is no guarantee of profit, but by adding quality content regularly, using SEO techniques with the content and web page, and with consistent promotion, especially using social networks, there should be an excellent chance of making a good profit.
Websites do not have to be fancy or flashy to make money, but do need certain criteria, in most cases, to have a better than average chance to be successful. It also takes time, in almost all cases, so expect to put in a year or more before the site starts to make a decent amount of money on a regular basis.
Some things about Content
For most sites or blogs, articles are used as content and to help in getting traffic. Adding images to articles makes the article more tempting to read in my opinion. Other things, which help articles and web pages get more attention, are to include charts, quotations, comparisons, videos, and graphics. I have not done much of this myself, except for quotes and sometimes videos. I would encourage you to do some of these things for the articles and reviews.
There are popular WordPress plugins to extract information and products from Amazon and one may be something to consider. I have used some of these in the past and have at least one on an existing site, but have never promoted the site so I cannot vouch for whether we could use one or not, especially since Google could easily penalize our site if we did.
The Google search engine is by far the most important as far as getting free traffic. Because of all the animal, (Panda, Penguin, etc.) algorithm updates the past year and a half it is difficult to be sure of what they want. But we do know they want quality content and if articles are on the site, usually articles with more than a minimum of content. If we are promoting Amazon products, and we should, Amazon's heavy traffic and review system should help as far as traffic goes and that's good since relying on Google is like rolling dice, you never know if the dice will roll in your favor or not. Fortunately I am in a state where Amazon Affiliates can operate.
There have been many suggestions of how long articles need to be. Here is a discussion about short vs. long articles. Personally I now try to write long articles of at least 700-900 words, with most several times that length. The longer the articles, the fewer I can write myself because it takes a lot longer. I have paid up to $50 each for a few select longer articles I didn't want to write myself. For review articles I would expect them to be relative short and to the point, so length may not be a major concern, especially if someone else writes them for us.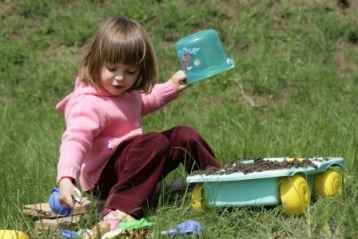 Such articles and reviews could easily cost quite a bit of money, depending on the quality and the writer. For example, this write-up which was originally to be just a couple of paragraphs and tentative partnership terms, is now over 3232 words and would cost a considerable amount of money to pay someone to write for me. This could easily be the length of 3 – 5 articles costing about $60 – $80 for decent, but not highest quality writing. Also since the site is to be about toys it is probably best to have some, maybe a lot of quality toy reviews. They will not be cheap if we have to purchase them. But we can possibly write some toy reviews ourselves.
Paying for Custom Articles and Content
I may or may not write articles myself, depending on the free time I have available. I do have a writer that writes high quality custom articles for me that may be willing to write articles for the toy niche, but I have not asked her yet. I also have another writer that may possibly write content and maybe reviews. Good writers are not cheap, however. You can also write some articles yourself if you want to do that. It will help conserve money.
This needs to be a Win – Win Partnership
The whole object of the partnership is for it to be a win-win partnership. If you don't like the niche it will be more difficult for you to give it your best shot, although it is still possible. You must feel you are getting a good deal otherwise the partnership is not likely to work out.
Part of the reason of the partnership is because I am too busy with other projects. However, I have several old domain names that would be excellent names for websites in their respective niches. The other reason is it may give someone who would like to have a website that produces an income, but just doesn't know where to start and/or who needs some guidance.
Also if you are like many people, it is more likely you will actually do whatever work is involved if you have to be accountable to someone else. If the niche appeals to you and you feel having a good aged domain name is a benefit, like I do, and the total costs of everything is not out of line with the potential value of a website generating income, then this opportunity might be right for you.
The idea with this partnership is for half the money you put up to go into content and promotion of the site. Unless something is required that is exceptionally costly, I will only need to put in a little money to maintain the site and possibly any software or other related website specific items that might be needed. If you want to back out after a certain time period, then you could get back a portion of the amount you put up, depending on your efforts and how long you worked with the website.
No one can tell if a business opportunity will be a success before or unless they try it, so there can be no guarantees. However, I can refund part of any money you invest if you decide the project is not worthwhile after you give it a good effort.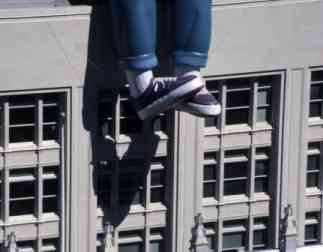 Partnership Terms Summary and Explanation
There are obviously too many things in a legal agreement to include here, but you can get the general idea from the information above. Whether it's a long list of formal conditions that have to be followed or a relatively simple agreement agreed to by both of us, here is the gist of a potential partnership for this domain.
1. You must be interested and put up $2500 (can be in three payments) to show you are, of which up to $1000 is refundable if you back out
2. You must do the work involved (research, edit/publish articles/content/blog posts, reviews, etc.)
2a. Help with social marketing, and offer ideas
3. You must give it time (12 mo. – 24 mo.) to start/see if the website will generate money
4. If unsuccessful, or later not for you – then you get a partial refund and we part ways
5. If successful, we'll split the profits in some proportion
6. If successful, you can buy me out at a price related to profits
7. I will keep/own the domain name (until/unless you buy me out), create/maintain website,
8. I will help in promotion, and consult with you/offer guidance
So if you are a person that feels like ToyWish.com is a good choice for a toy site and wants to have such a website that can make you a decent amount of money, read on. You must not be afraid of work, and can stick through it until the site starts to make money, then such a partnership might be what you are looking for. That's provided you really will do the work, and help promote the site so it can make money. Give this some serious thought.
If you are thinking why so much to be involved, know that content is not cheap, there is only so much social marketing one can do on their own, and paying for it can cost a lot (min, of $120/mo.) Just getting the word out through using such services could easily use up most or all of the money you put up if we are not careful. Nowadays many things that are automatic, such as software, are essentially out of bounds because it could lead to the site being delisted in the search engines.
Free listing in the search engines is absolutely necessary for most sites, including ours. Exceptions require even more money to advertise to get traffic and that is very costly, requires trial and error – which uses up $$ fast) and generally applies to sites selling something, which could include our site. We will want all the free search engine listings from Google, Bing and Yahoo that we can get.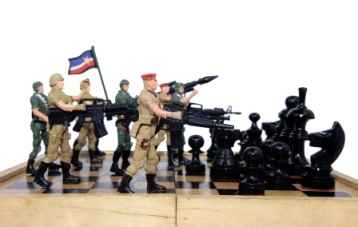 Lastly, but not least, is my domain name ToyWish.com is easily worth many more thousands than would ever go into the site in a couple of years. I've sold some of my domains that were not as valuable as ToyWish for way more than you will be putting up. I have even more domains for sale, but do not want to sell ToyWish and a few other prime domains. I've listed toywish.com just in case I did get a reasonable offer, but once a site is on it it will not be for sale to anyone except possibly a partner under the right terms.
This special offer may be removed at any time.
If you are interested in domain names and want to see more, please go to my Good Luck Domains.
Contact me from the contact form of the website this link goes to if you are interested in this ToyWish.com partnership offer. Be sure to mention ToyWish.com website partnership offer.