About Charles L Harmon
Apr 23, 2008
This website is an expose of some of the current things in my life. It is mostly a personal journal, but may touch upon many things including my time in the military back when I was in my early 20s. This is in addition to my involvement in Internet Marketing mentioned below.
July 23, 2009
I am heavily involved in Internet marketing in one way or another. That means I haven't focused on one facet of the business but have been delving into all sorts of involvement with the Internet.
>I will be limiting my focus to only a small, but focused objective of learning how to make good money on the Internet. It will be from the standpoint of beginners (newbies) and seniors, although I am not a beginner myself in a lot of aspects, but definitely am a senior.
Mar 1, 2013
The past few months I have been selling some of my domain names. I also have some of my websites for sale. Currently I am redoing several of my websites to revise some of the pages to help prevent Google's latest penalties from doing any more damage to my ratings. I will be getting more into online marketing this year as well as doing more research into what's working now for making money.
In addition to online marketing I may have comments about a few other topics and possibly some things about my personal life. I have removed my biography since it has been up several years, but replaced it with sort of a timeline of events..
There will be a menu selection about a safari I went on in Africa. Too much to mention on this site, but there will be a link to one of my temporary sites where I have some pictures of the experience. That domain is for sale along with many of my other domains. See my safari pictures to discover the URL.
Mar 4, 2013
After a bit of brainstorming I've decided to concentrate on domain names and online marketing here on my personal blog. Domain names are also related to online marketing, which was the original theme of the site along with some small amount of personal information. I'm still keeping some personal information on the site since it is my personal blog, but expect to see more about domain names, websites, and online marketing.
August 26, 2013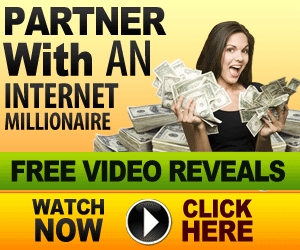 I struggled for about two weeks trying to move a dozen or so of my sites. I changed hosting company and think I have straightened out most of the problems. They were mostly due to spam on a few sites that was extremely difficult to get rid of. In fact, I had to start over on two of the sites and make a lot of changes on a few others.
I hope to start blogging on a fairly regular basis soon from a revamped blog of mine. Also from another new blog I am still in the process of completing. Here on my personal blog I just changed the theme. I need to go through the site to see if any changes need to be done due to the theme change. I've decided to still include a small amount of personal things that are going on in my life on the blog.
July 26, 2014
Due to the home business we have in our home I haven't had time to blog. It is getting near the time I will go back into trading. I put up possibly my last site, except maybe one for selling, but it is not finished. In fact I am just creating it. I started about two weeks ago. The site is PLR Reviewer and will be information and reviews of PLR providers. If you don't know what PLR is then go there and read some of the articles. It could be a good online business for someone. I just might go into it myself since I have a LOT of experience with PLR. I've have had writers write many hundreds of articles for me.
Click here for 14 Unusual things about Charles


Admin
Charles L Harmon